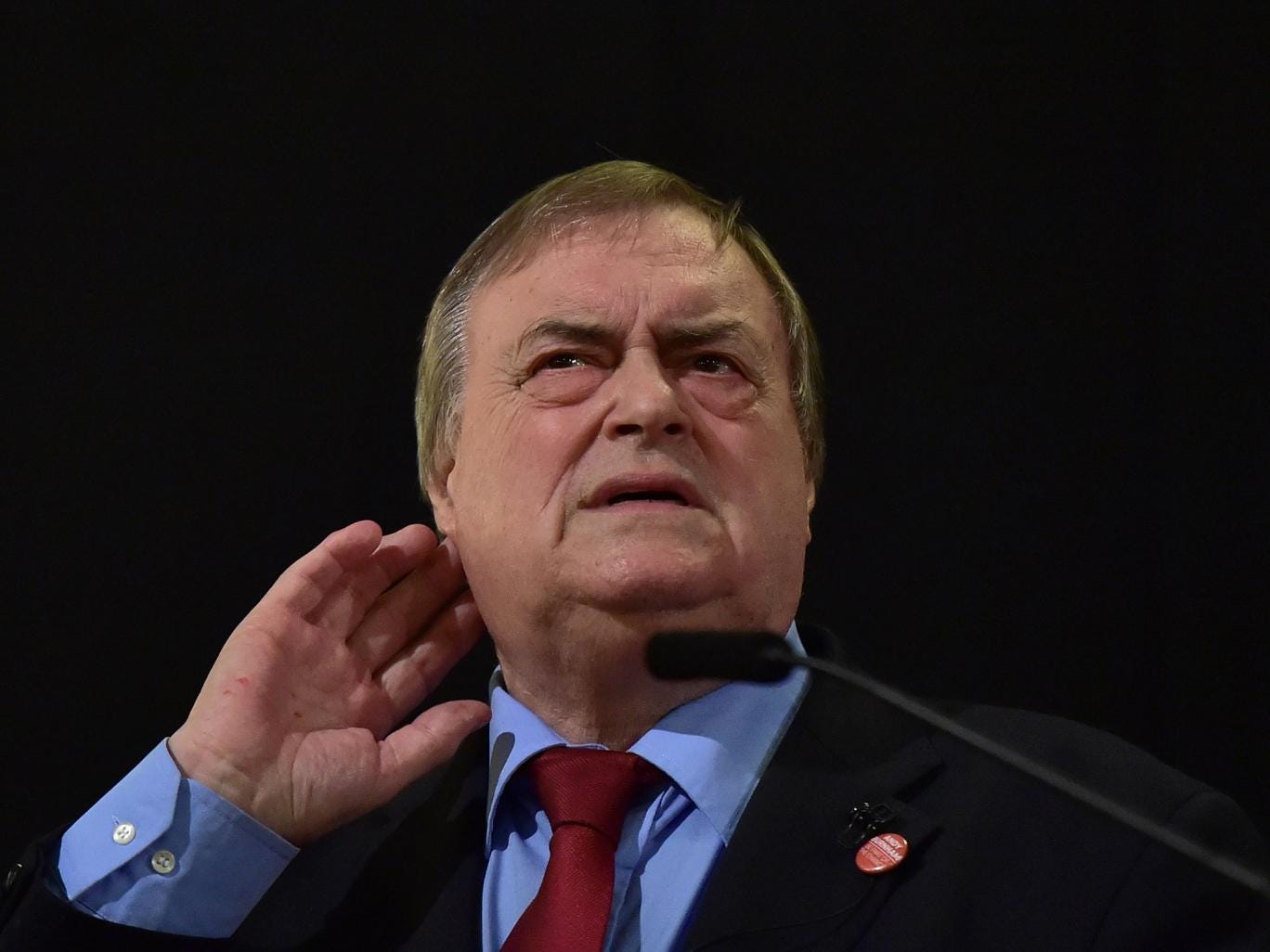 The north needs its own powerful regional authority to help it "catch up" with London, according to Lord Prescott.
The former Deputy Prime Minister, who was MP for Hull East, said towns and cities in the north should be encouraged to join forces and form a "super region" with control over economic development, housing and transport – arguing George Osborne's "Northern Powerhouse" plans are "not coherent".
Writing for The Independent'swebsite, the Labour peer says: "The north fails to punch its weight because it lacks a strong voice and an authority that puts the north first."
He adds: "For growth to spread across the north, councils need to work together, not against each other, especially when it comes to strategic planning and improving transport.
"The north-east, north-west and Yorkshire and the Humber have 15 million people – three times as many as Scotland – with an economy worth more than £200bn a year. So let's have a body that sees all three areas working together as a super region – the north – on economic development, housing and transport. Just like they've been doing in London for nearly 15 years."
As Deputy Prime Minister, Lord Prescott launched the Northern Way, which called for three northern regions to unite behind a plan for cross-border transport links and skills training. He says this plan was halted by the Government in "short-sighted cuts" in 2010 and claims it was "repackaged" by George Osborne as the Northern Powerhouse.
Lord Prescott, who will be a keynote speaker at the UK Northern Powerhouse International Conference and Exhibition in Manchester in February, says a strategic plan is needed to deliver investment and help the north "stand on its own two feet".
He says: "The capital has its own devolved authority with an elected Mayor shouting loud for London.
"The north has a hotchpotch of local councils, elected mayors, city regions and combined authorities. Too many voices lack clarity.
"No wonder the north doesn't get the best deal."